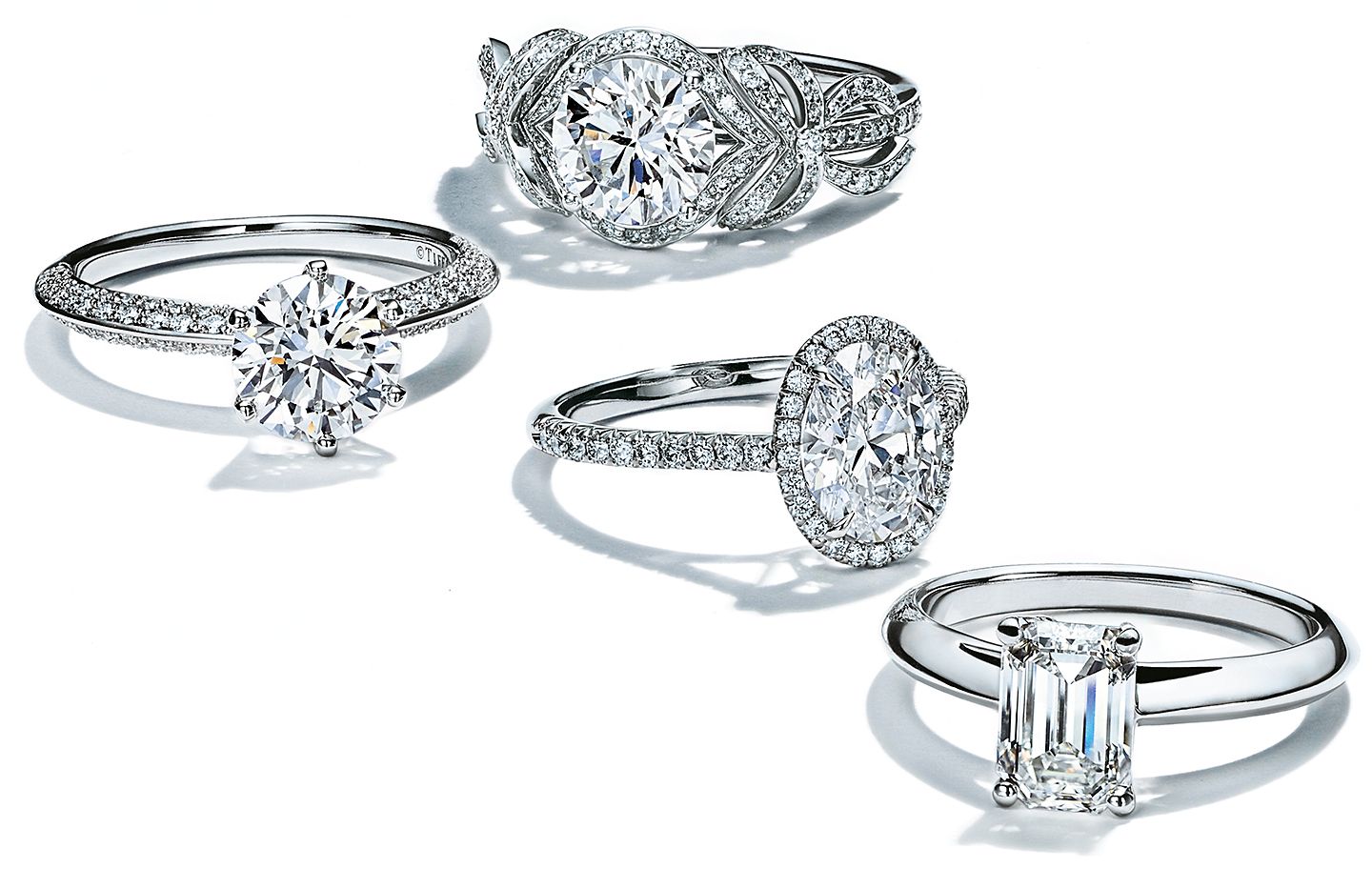 Solitaire Setting
A diamond solitaire refers to any piece of jewelry with a single diamond. Diamond solitaires can be a ring, necklace, earrings, or even men's jewelry. They have come to mark some of the most significant occasions in one's life, like sweet-sixteen, anniversaries, and the most notable, an engagement proposal.
A diamond engagement ring is a known symbol of lasting love and fidelity. When a man kneels and places the diamond ring onto his fiancée's finger, it is a moment to be remembered forever. A woman may look at her engagement ring thousands of times over the course of her lifetime; for this reason, the ring ought to be expertly matched to the bride.
Many engagement ring buyers choose a solitaire setting for its classic elegance and its ability to showcase the beauty of the stone. In fact, in a recent survey of over 7,000 engaged women, TheKnot found that 25% had received solitaires. Within the solitaire category, there are many settings to consider when purchasing that perfect engagement ring.
Since the diamond will be the centerpiece of the ring, most people begin the selection process with the shape of the diamond. The most popular stone shape for a solitaire ring is the round brilliant (53% of all engagement rings, according to TheKnot); this creative, multifaceted style is cut to sparkle and show off the depth of the stone. This cut is arguably the most brilliant of all solitaire choices because it provides the maximum amount of light return through the top of the diamond. Other popular styles for solitaire diamond rings are cushion, princess, radiant, and pear.
Once the shape of the diamond is selected, buyers consider the best setting style for the stone. Although the first demand is practical–that it will be secure enough to hold the stone safely in place–there are many aesthetic concerns as well. For solitaire rings, popular setting styles include prong, cathedral, bezel, and tension. A prong setting is minimalist in nature, holding the stone like a claw from beneath. The prongs are small wires that bind the stone, welded to the band to ensure its safety. Yet they suspend the stone high enough off of the band to show its size and detail, offering maximum sparkle. The Tiffany 6-prong setting, introduced over 125 years ago, serves as the iconic image of an engagement ring. This look served to popularize the giving of diamond solitaire rings for engagements, and it remains a popular and often imitated, style.
Source: GIA ( Gemological Institute of America )